SAAS Friday Email: Indigenous Peoples' Day, Annual Fund, COVID-19 Testing, and More!


Friday, October 8, 2021
Our 7th and 8th graders returned from their grade-level retreats at Camp Orkila and Camp Sealth this week. Assistant Head of Middle School, Danaë Howe, summed up the experience best: "Our students practiced their social-emotional skills on retreats this week. They grew in self-awareness, social awareness, self-management, relationship-building and responsible decision-making. They jumped, laughed, played, talked, sang, and hiked — and were just plain silly! — while building community together!" Thank you to all of our faculty and staff advisors who helped make the retreats successful! More pictures from the adventures will be shared soon!
---


Since 2014, Seattle has acknowledged Indigenous Peoples' Day in place of the previously named Columbus Day. This change was put in place to address the colonization and harm that Columbus represents in our history and instead center the experiences and resiliency of Indigenous People. This year, there will be a special program on Monday and Tuesday designed to increase awareness of Indigenous history and engage in conversations about how to move forward in efforts to address systemic inequities.
Creating time and space for programming on Indigenous Peoples' Day is an opportunity to show our commitment to making change by investing our time and attention as a community. You can view the full schedule and list of guest speakers here.
On October 14th from 6-7PM our greater community can watch Gyasi Ross speak on Indigenous People, Race, and Education through our participation in the Equity and Inclusion Virtual Speaker Series. More information here.
*Students will still have all of their classes in the regular order but times will be condensed. You can contact Taylor and Danaë with any questions.
---
OUR STUDENTS CHANGE THE WORLD!
YOUR SUPPORT MAKES IT HAPPEN
Creating opportunities for students to explore new activities and to build upon their existing skills in a collaborative, supportive learning environment is at the heart of a SAAS education. Just ask Nithya Menon '12. "I couldn't be on this path at all without the foundation SAAS helped me build," she says. Nithya now works for Okra Solar, which provides clean, affordable, and reliable energy access to people in developing nations. She is just one of countless Seattle Academy graduates contributing boldly to a changing world.
Your gifts to Impact:SAAS, the Annual Fund of Seattle Academy, help make this happen.
Right now, parent participation is just 12%. Thank you to these families (link below) who have already contributed. We appreciate you! We've raised $330,522 to date.
The SAAS education and experience at its fullest is only possible with the support of everyone. Please help us meet our goal to raise $1.5 million by Thanksgiving. Gifts of all sizes make an impact and are appreciated!
---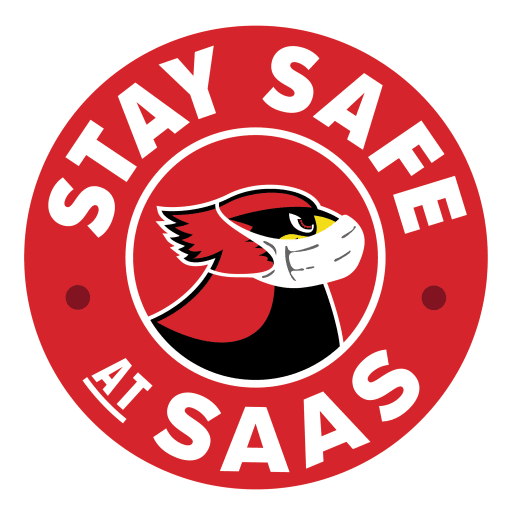 Reminder: On Campus COVID-19 Testing Tomorrow (Saturday)
We ask you to do your part for SAAS's community health by getting tested for COVID-19 on a regular basis, regardless of your vaccination status. Not only is this testing a conscious effort on behalf of our school, but also one for the greater community. Testing continues to be provided at no charge, and our staff works hard to ensure this process is smooth and efficient.
We also strongly encourage the following groups to be tested on a regular basis:
6th-grade students
athletes
post-retreat participants
anyone who has been identified as a close contact
those with high-risk family situations
To help with this request, Seattle Academy will conduct complimentary walk-up and drive-through COVID-19 PCR testing for ALL STUDENTS, FACULTY, and STAFF on the dates and times listed below. Testing will take place in the SAAS East Spring Street Garage.
TESTING DAYS AND TIMES:
Saturday, October 9, 2021 - 8:00AM-4:00PM
TESTING LOCATION:
SAAS E Spring Street Garage. Approach campus southbound on 13th Avenue between E Union and E Spring Streets.
Sign Up Here for a Testing Time
Register to Participate (ONLY if you have NOT tested on campus before)
---

Hello SAAS Families! My name is Cheyenne Gordon and I am running the Bouldering Club this year. Things have changed from years past and I wanted to get you all the most updated information. Please access the link below to find all the information you need and the steps for how to sign up for the upcoming trimesters. If you have any questions please email me anytime.
SAAS Bouldering Club Information
---
Welcome New Faculty & Staff!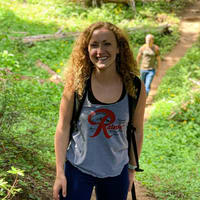 Tessa Sechler (she/her)
Assistant Athletic Director
Hi everyone, my name is Tessa Sechler! I graduated from Washington State University in 2019 with a bachelor's degree in sport management and I'm currently working towards my masters online in sport psychology. I grew up in Seattle and have always had a passion for sports, so getting the opportunity to work with the athletic department at SAAS is super exciting. I've also spent some time working with autistic youth and I am a huge advocate for mental health. I'm most excited about learning the ins and outs of the athletic department and getting to know the students and staff. My experience with this community as a classroom assistant this past year has already been amazing and I look forward to getting to know everyone better this year!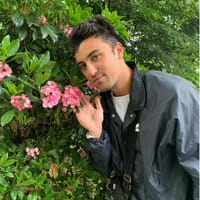 Zachary Luke (he/him)
PE Teacher
I have been with SAAS since March 2021 and I am very excited about joining the SAAS community for the 2021-2022 school year. I was born and raised in Seattle and graduated from Western Washington University in 2014. I worked in the Seattle Public Schools and then taught abroad in Vietnam.
---

Saturday, October 9
On Campus COVID-19 Testing - All Grades: 8:00 AM - 4:00 PM
Register Here. For questions, please contact safety@seattleacademy.org
Monday, October 11
College Financing Meeting (Remote): 7:00 PM
Pre-Register Here. For questions, please contact collegeadvising@seattleacademy.org
Thursday, October 14
Upper School Fall Town Hall (Remote): 7:00 PM
Pre-Register Here. For questions, please contact Communications@seattleacademy.org
Saturday, October 16
Middle School Open House
More information here. For questions, please contact Admissons@seattleacademy.org
Saturday, October 16
Upper School Open House
More information here. For questions, please contact Admissons@seattleacademy.org
Tuesday, October 19
8th Grade Parent Meeting
More information to come. For questions, please contact Julia Kassissieh jkassissieh@seattleacademy.org
Wednesday, October 20
Middle School Fall Town Hall (Remote): 7:00 PM
Pre-Register Here. For questions, please contact Communications@seattleacademy.org
Thursday, October 21 (6-7:30 PM)
Welcome to SPARRC
Introduction about SPARRC (SAAS Parents for Awareness, Race Relations and Community), SPARRC's mission and events for the year, followed by a faculty-led discussion about ways in which SAAS is building more inclusion and representation into the curriculum Please register here.
Wendesday, October 27 (7:00 PM)
Fall Parent Education Workshop on Education & Emotional Intelligence featuring Guest Speaker Suzy Benson with Deli Moussavi & Paul Teske
Please RSVP here for the in-person workshop on campus.
Saturday, October 30
Middle School Open House
More information here. For questions, please contact Admissons@seattleacademy.org
---

10th Grade Parent Meeting
Video Recording (from October 5)
11th Grade Parent Meeting (Remote):
Video Recording (from October 6)