Happy New Year - South Park Update
Happy New Year SAAS Community,
Welcome to 2020. I wanted to share the exciting news that as of January 1, the agreement between Seattle Academy and the City of Seattle Parks and Recreation (SPR) is final and we are moving ahead in collaboration with the South Park community on the South Park Campus Project.
As a reminder, the highlights of the South Park Campus Project and our SAAS agreement include:
A design that includes a relocated play area, spray park, full-size multi-sport synthetic turf field with a circular walking trail, an outdoor fitness zone, LED lighting, ADA accessibility, a sport court, off-leash area, renovated parking lot and mitigation of health impacts through landscaping.
SAAS will invest $4 million for SPR to fund the new field and lights portion of the project - a critical piece of the South Park Campus Project which provides a safer, more accessible place for people to recreate and enjoy the outdoors.
When the project is complete, SAAS will be allowed to use the field during Fall (last week in August through the second week in November) and Spring (first week in March through the third week in May) sports seasons, Monday thru Friday, between 3:00 PM and 5:30 PM. This translates to about 375 hours annually of the 5,110 hours the field will be open – or roughly 7.5%.
The field is owned and operated by SPR. SPR will keep the new field out of the field scheduling system as a pilot, for up to 5 years, to erase barriers to participation by enabling the community to utilize drop-in time, providing a process and prioritization for the South Park community to schedule field use, enhance programming through the community center, and encouraging the formation of neighborhood sports programs. SPR will evaluate the pilot after two years based on this criteria.
As a public benefit, SAAS will provide a minimum of 50 hours of programming annually for the South Park Community Center, local schools and/or local non-profits that may include soccer camps, after school mentoring and tutoring, arts programs, and/or robotics based on South Park community need and input.
We are excited to collaborate with the City of Seattle Parks and Recreation and the South Park community and we'll continue to share updates and opportunities for you to support along the way. To learn more about this unique public and private partnership, visit these FAQs.
Thanks,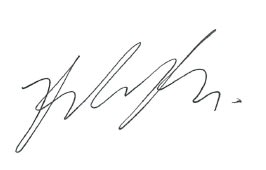 Rob Phillips